Easily Uncover Overlooked Contenders That Can Win And Payout Big
Sold on tracks since 1970, this iconic publication includes all of our exclusive handicapping reports each featuring a different, and proven, winning approach to horse racing that we guarantee will have you cashing in bigger tickets than ever before or your money back.
Frustrated with Regular Losses and False Favorites?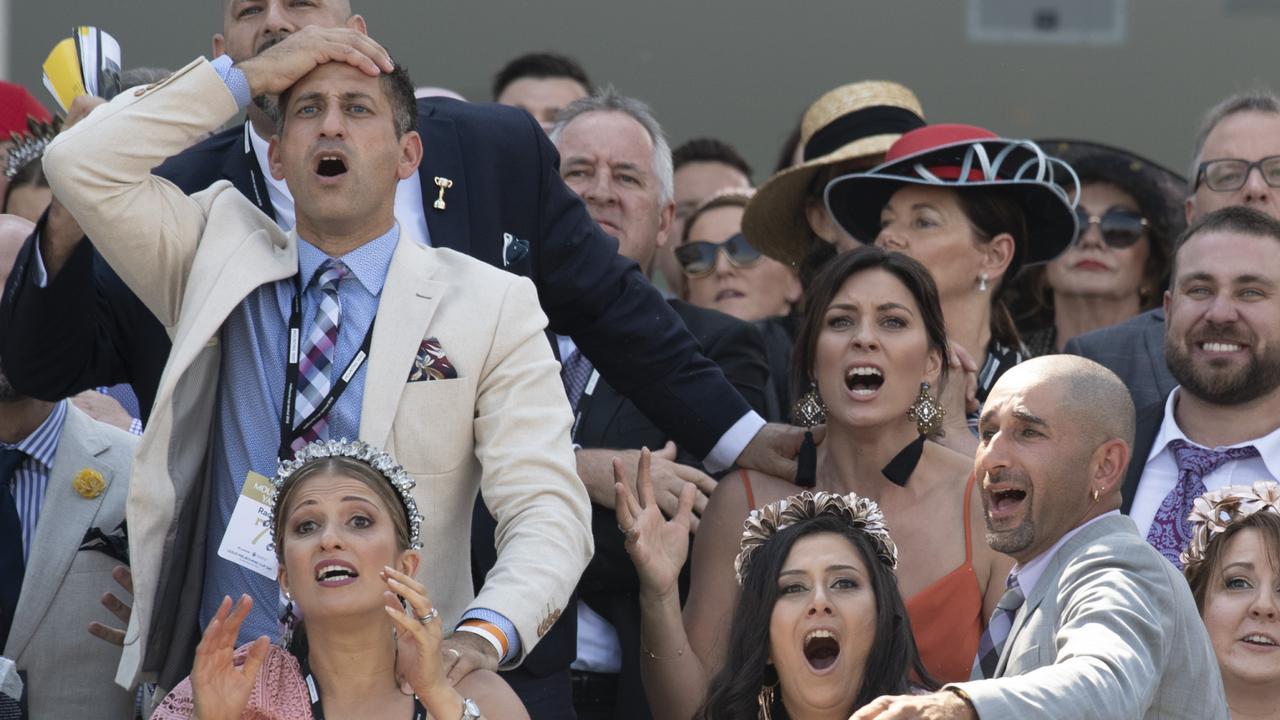 Are you tired of torn up tickets, never ending slumps, and finding yourself scratching your head while your "sure bet" got "day lighted" by the on the board long shot?
If you've found yourself in this position more often than not, it's probably time that you need to make a choice...continue on your current path chasing that huge payout you took down years ago or try something different? You need something different, something fundamentally different...
The good news is the unique approach of Today's Racing Digest is not only fundamentally different it's also fundamentally better.
Start Cashing Tickets and Win With Confidence
Today's Racing Digest has been dedicated to the survival of the horseplayer since 1970.  We know that, these days, it takes more than just a final speed number, performance rating, or set of raw past performances to find value on the tote board. To consistently win at the track you need your handicapping to be more thorough than ever while approaching each race from multiple angles to find that one piece of overlooked information that can make you a winner.
Sound impossible or too time consuming?  Well the good news is Today's Racing Digest does this work for you.  Our handicapping process along with the features included in the Complete Digest are designed to give you a comprehensive 360° assessment of each horse's readiness and ability to compete in today's race.  We leave "no rock unturned" so you can quickly find key insider information often missed by the rest of the betting public.  With our insightful, analysis, statistics and data looking at class, breeding, connections, form, workouts, speed, pace, running styles, track bias and variants, value, key races, and much more you find yourself regularly questioning why nobody else sees what you've uncovered while cashing bigger tickets more often.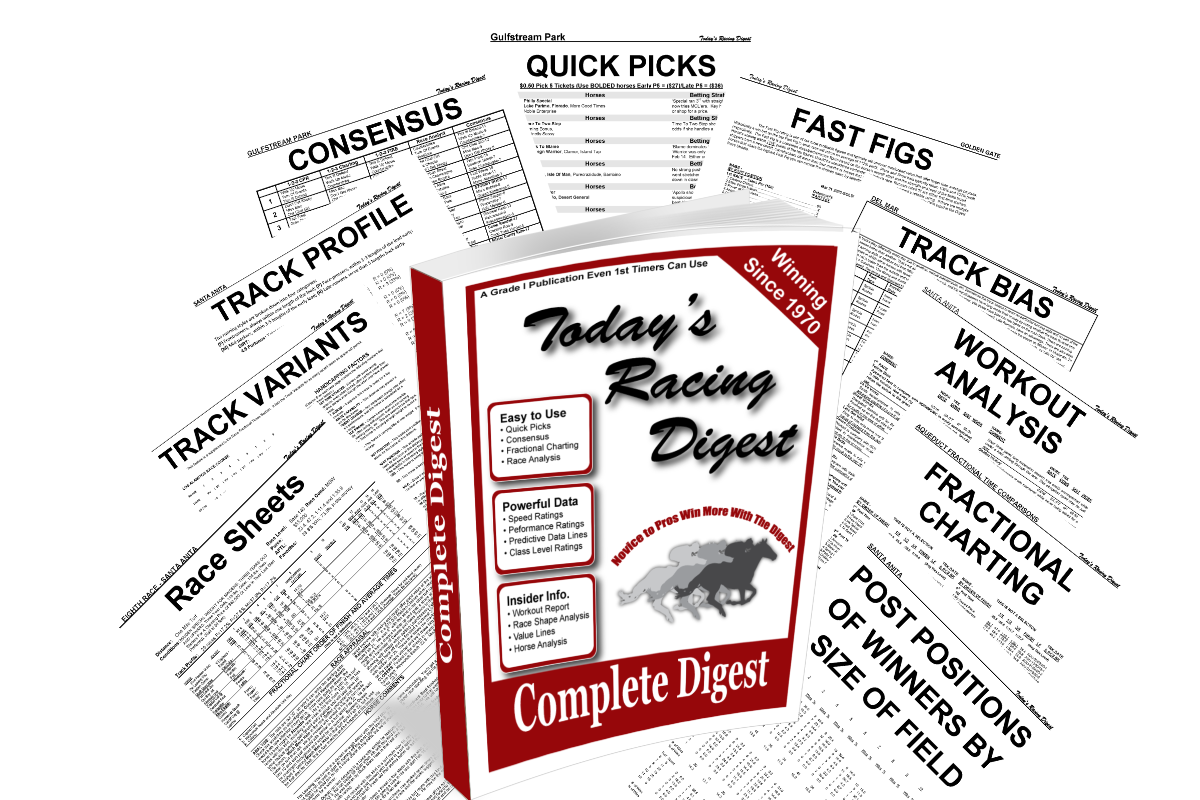 Handicappers Who Love The Digest
"I just wanted to say thank you for Today's Racing Digest. I do better when I use it than when I use the Racing Form.

Ramon A.
(customer since 2020)

I've told my 'civilian' DRF-only friends how unique, comprehensive the Digest is…something for everyone.
If they balk, I say at least buy the Fractional Chartings, good entry point for them to drill down one step at a time.

Jim F.
(customer since 1984)

I'm enjoying using your products since I discovered Today's Racing Digest a few weeks back.  I even scored the early Pick 4 at Santa Anita using your Digest.

Robert S.
(customer since 2022)
"I played the Breeders' Cup Classic with all the #'s you have and killed it!  Had the Super "Ice Cold" 72 times for $1,225 which made my weekend.  Thanks for the killer info.  Nothing better than standing in a long line to cash a winning ticket"

Murray L.
(customer since 2005)

"It's a terrific product!"

Jake H.
(customer since 1990's)

"I have been a user of the Digest since inception. Great product!"

Mark B.
(customer since 1970)
"Thanks, you guys have a quality product that I've enjoyed for years."

Gary M.
(customer since 1990's)

"I have been using the Digest since the 70's. You and your staff have been very helpful since the Digest went online and I appreciate that and the Digest."

Paul D.
(customer since 1970's)

"Love the breakdown on the races, fast figs, and analysis. Thank you, Racing Digest. I've been forwarding to friends, Great insights on horse racing."

Anthony P.
(customer since 2012)
"I wanted to congratulate the handicapping team on the outstanding job they did on the Delmar card today. I actually hit a P6 for 75G based primarily on the digest, singling a 15, keying the 15a's and 20's in three races, and buying the other two."

Ahmed A.
(customer since 1980's)

"I hit the Big One! Kentucky Derby 65-1 ex box $1 Seven Horses $1,504.80! Thank you Racing Digest for all your help."

Chris S.
(customer since 2018)

"Just a note to say you put out a great product and I have done well with it when my track Gulfstream is available in the full package edition."

Charlie C.
(customer since 2012)
About Today's Racing Digest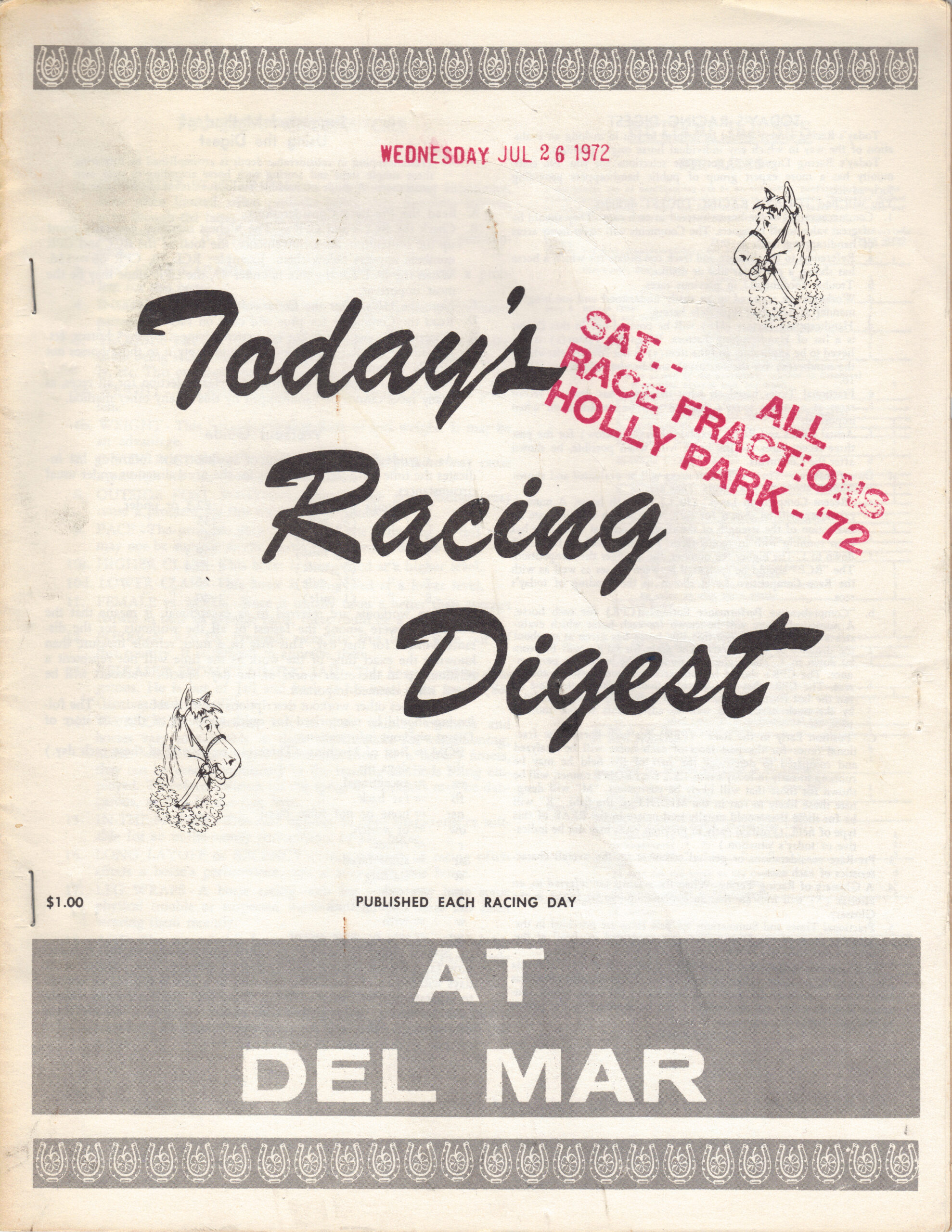 1972 Del Mar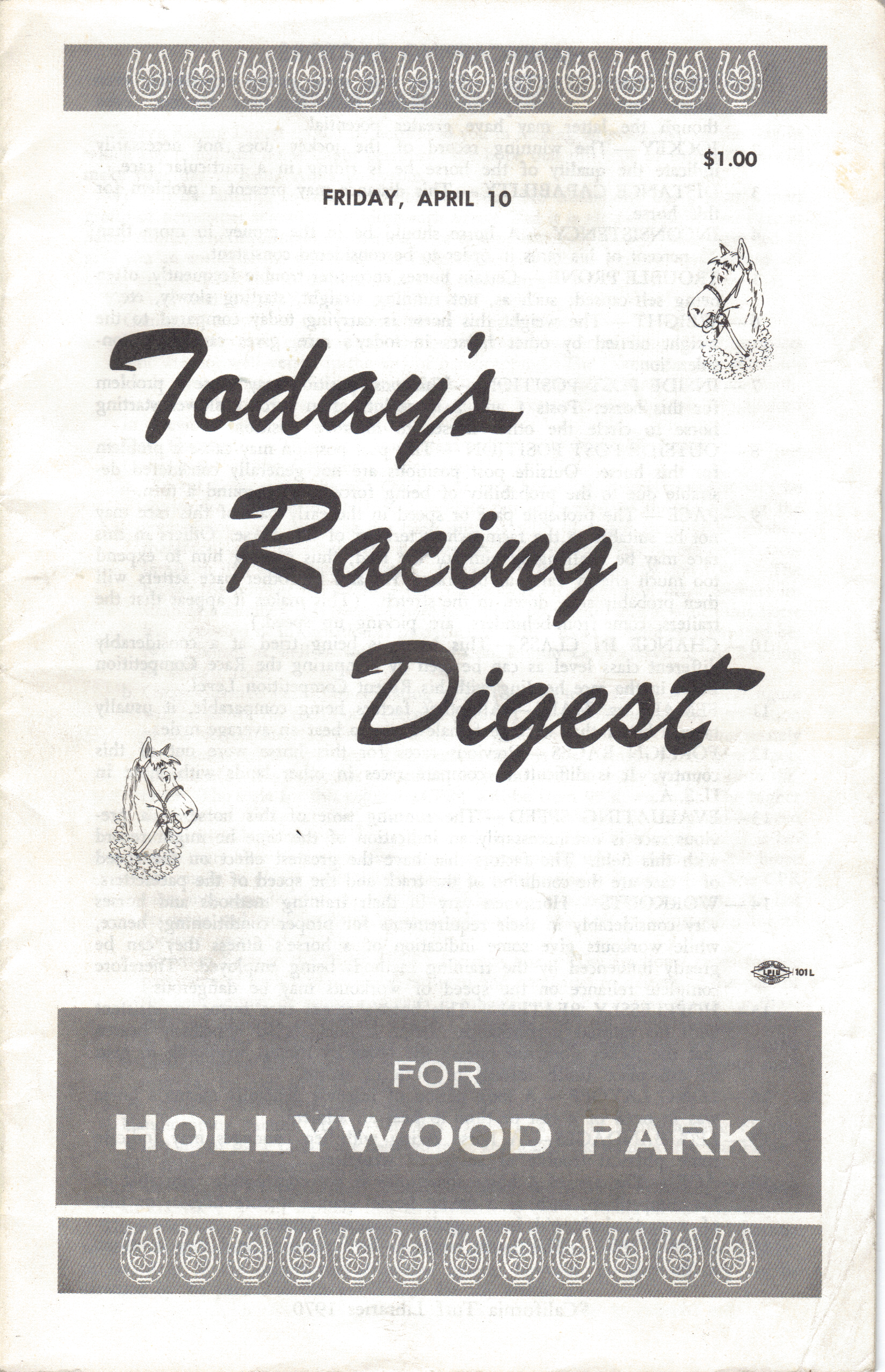 1975 Hollywood Park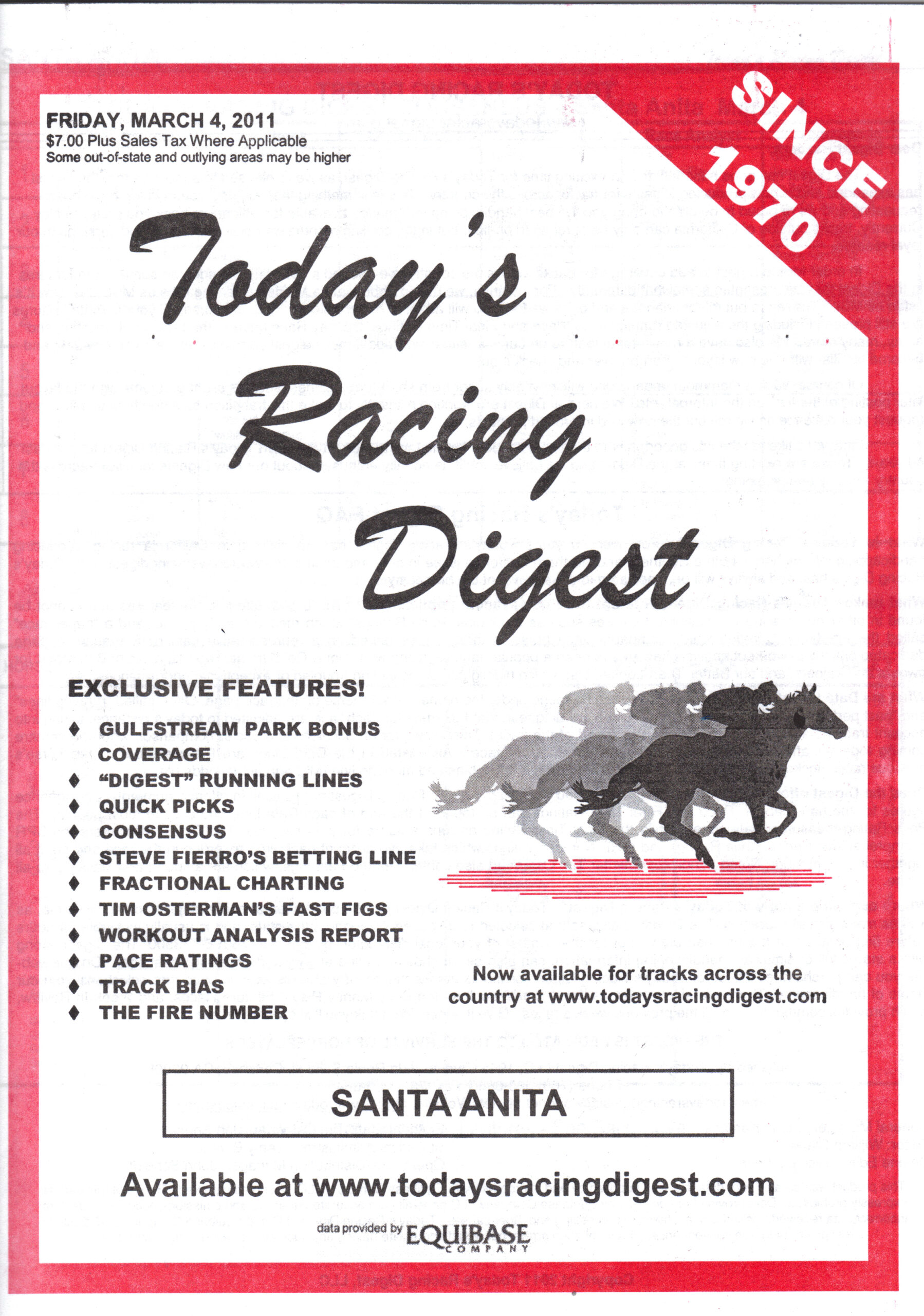 2011 Santa Anita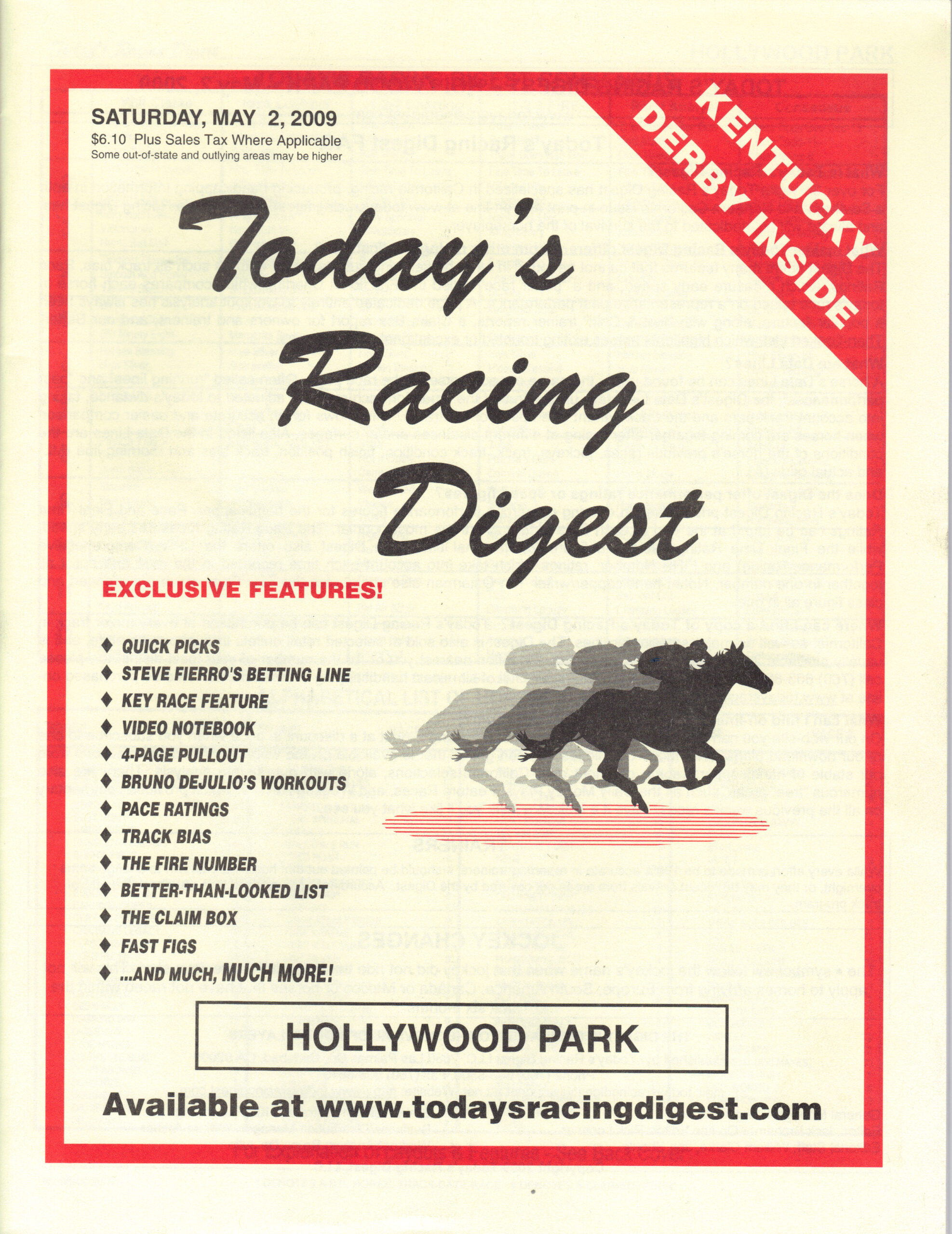 2009 Hollywood Park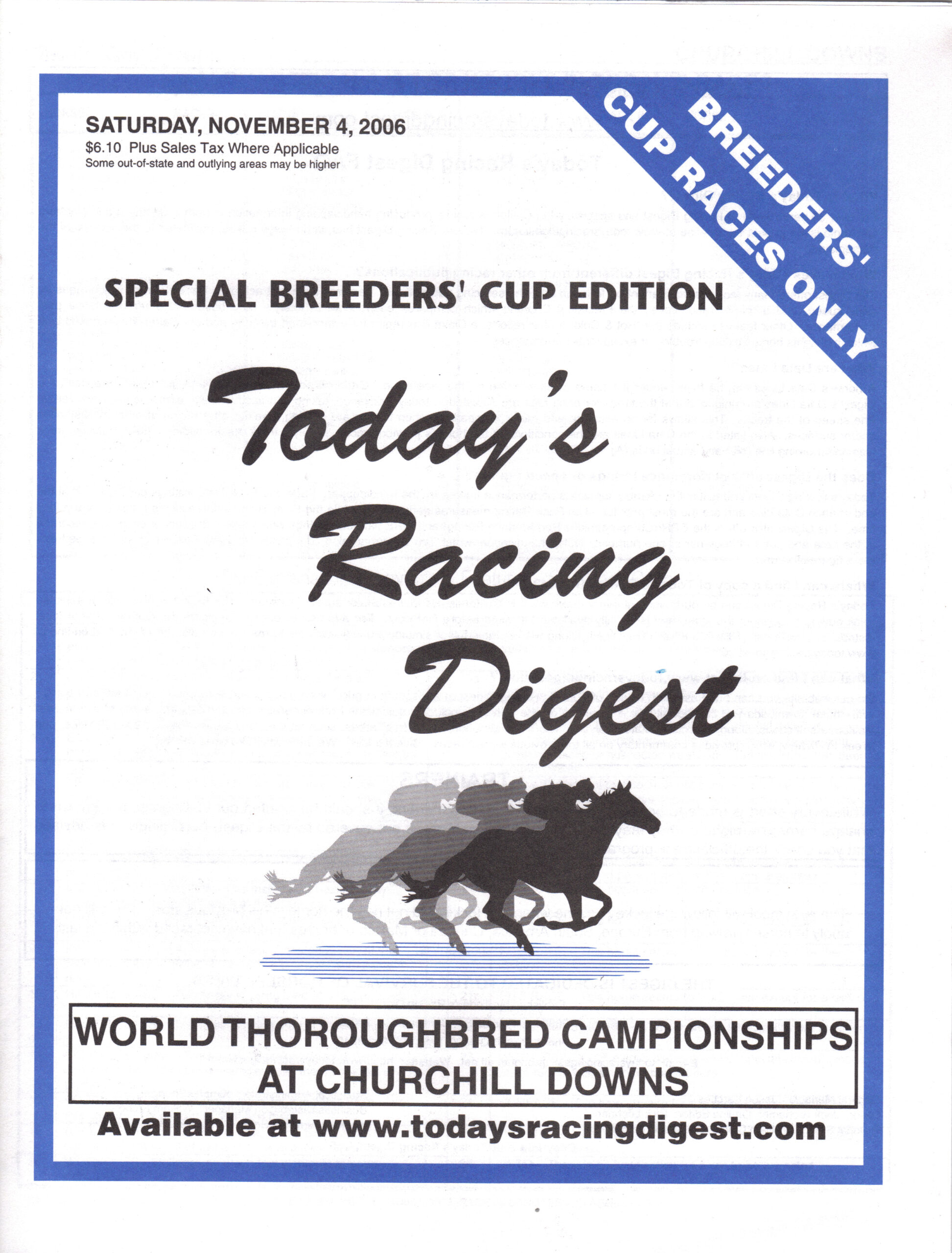 2006 Breeders'Cup Churchill Downs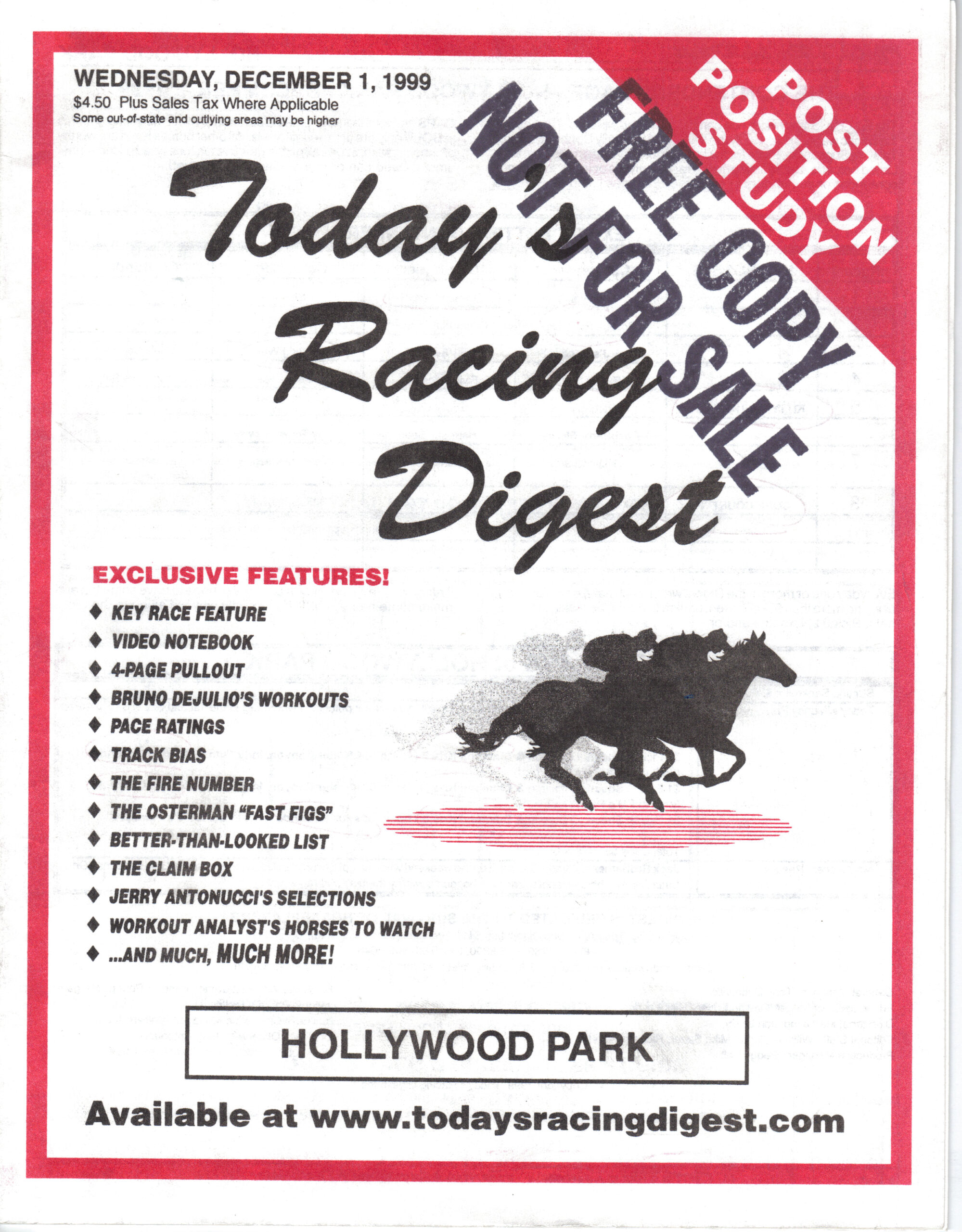 1999 Hollywood Park
1998 Breeders' Cup Churchill Downs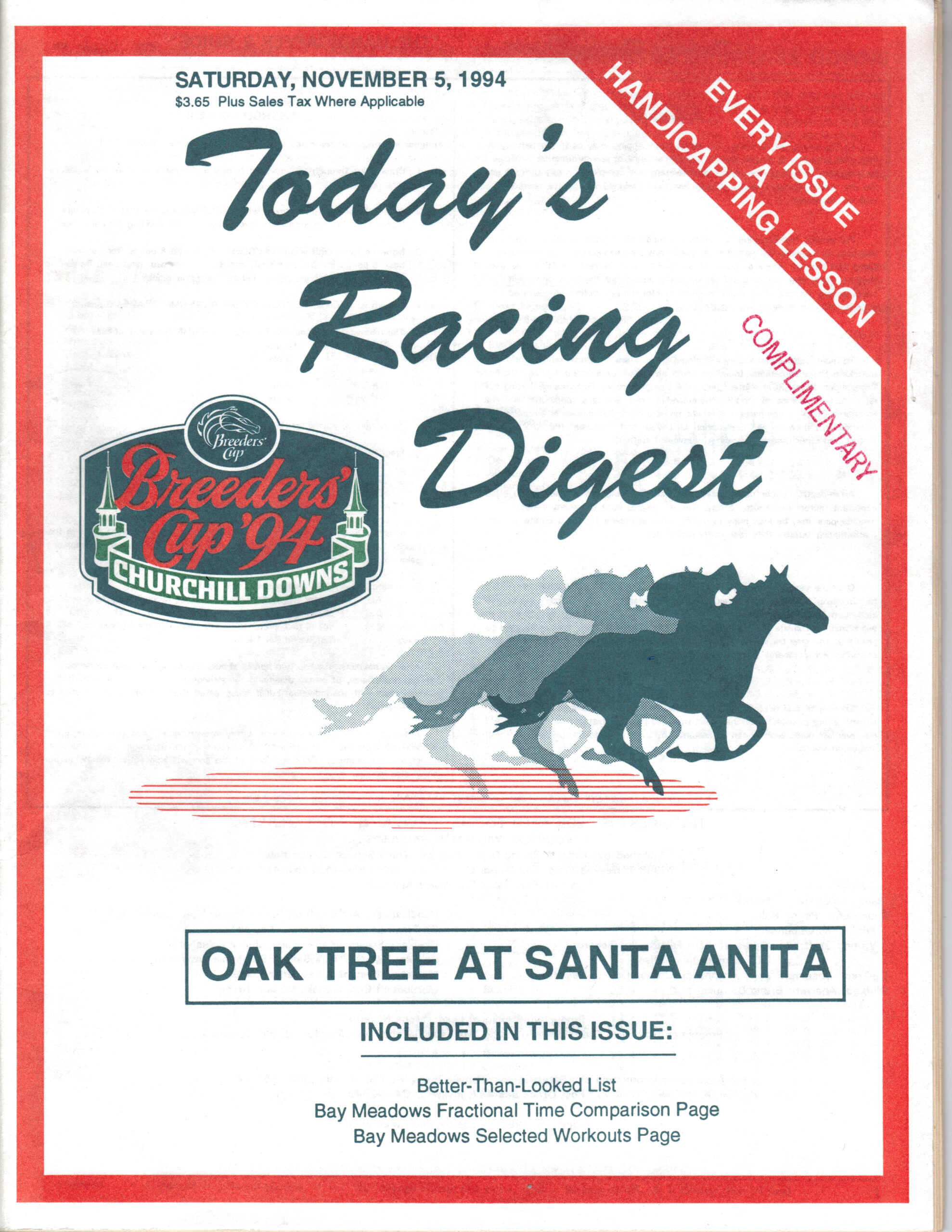 1994 Breeders's Cup Oak Tree At Santa Anita
1989 Santa Anita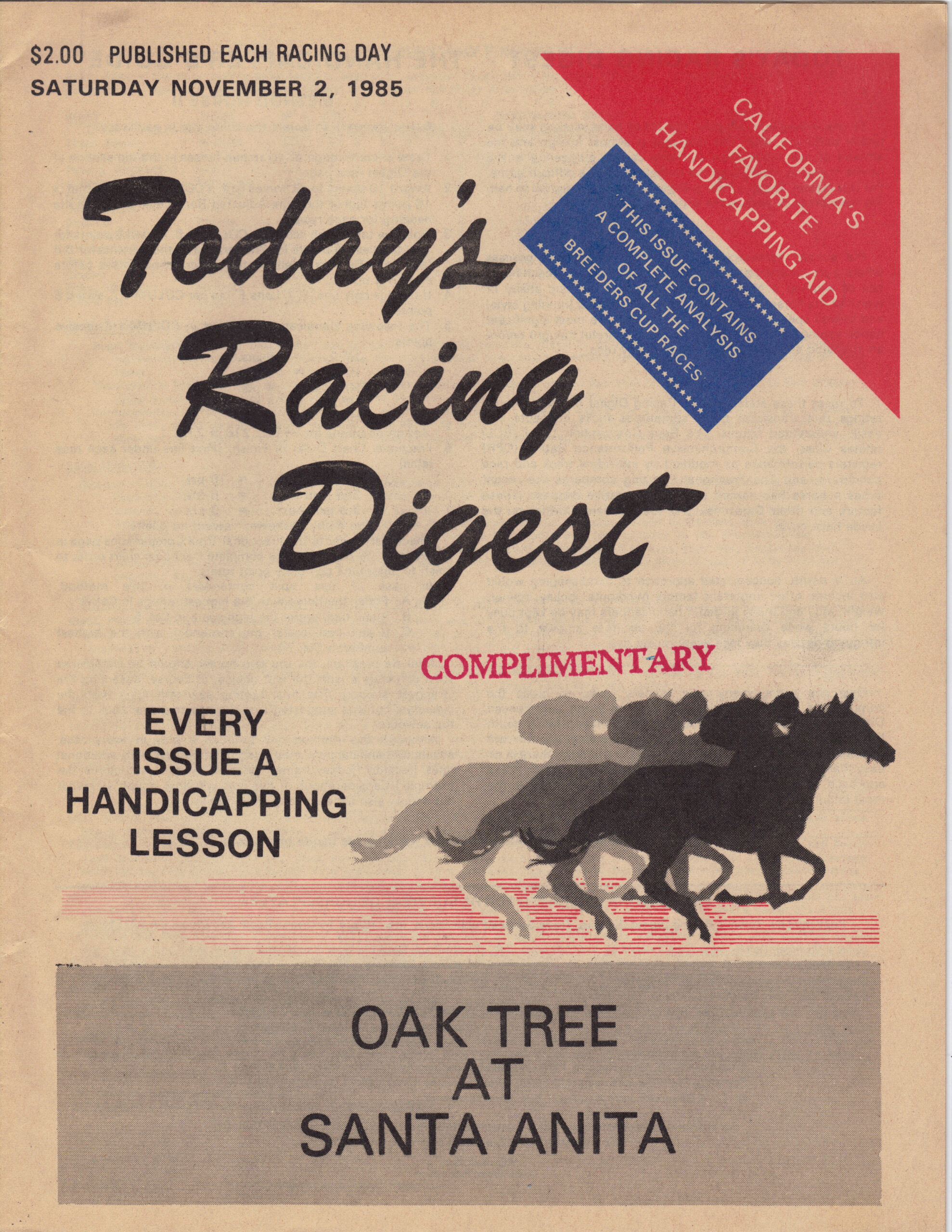 1985 Oak Tree At Santa Anita
1980 Hollywood Park
Making Winners at the Track Since 1970!
Today's Racing Digest has been dedicated to the survival of the horseplayer since its inception in 1970. We believe quality horse racing information that uncovers winning angles often overlooked by the betting public will make a good handicapper great.