Easily See Overlooked Pace Scenarios That Can Payout Big
Handicappers that rely too heavily on past speed without being able to accurately visualize how that speed fits into today's race will frequently lose big, betting on overrated false favorites.  We've created a handicapping report that gives you an accurate projection of how a horse's speed and ability fits in today's race so you can quickly identify any horses that are not suited for he pace match up of the race.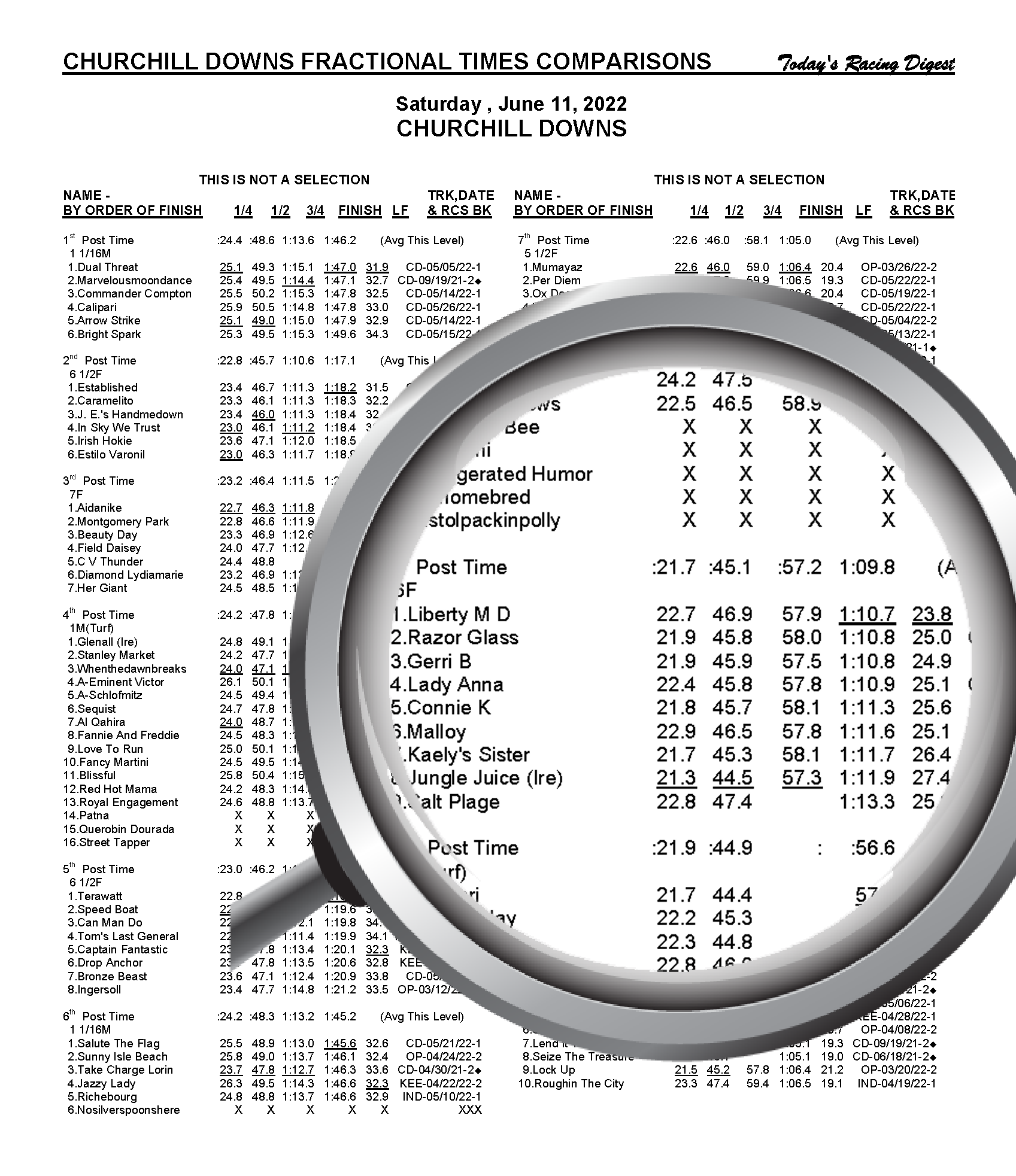 Fractional Charting Available Files
Product
Track
Price
Wed 6th
Thu 7th
Fri 8th
Fractional Charting
Golden Gate Fields
$5.00
-
-
Fractional Charting
Turfway Park
$5.00
Fractional Charting
Woodbine
$5.00
-
-
Fractional Charting Unlimited Subscriptions
Get Unlimited Downloads of all Fractional Charting for all tracks for one low price!
Subscription Name
Details
Price
Purchase Now
Fractional Charting Monthly Subscription ($59 pr month)
Learn More

$

59.00

/ month

Fractional Charting 3 Month Subscription ($49 pr month)
Learn More

$

149.00

every 3 months

Fractional Charting 1 Year Subscription ($39 pr month)
Learn More

$

449.00

/ year
Easily Handicapping Pace and Win Like a Season Pro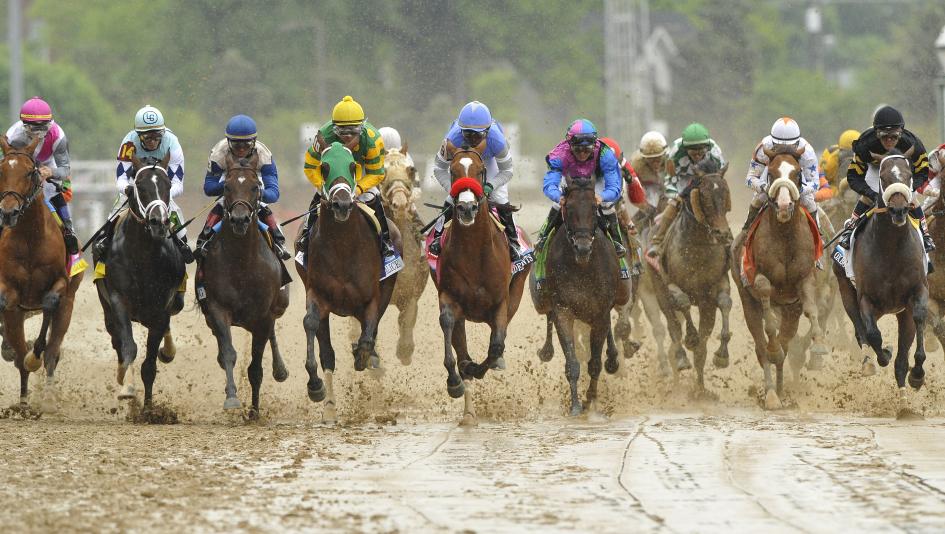 Betting the highest speed figure will ultimately give you a flat bet loss. Often times the top speed figure horse is not suited for the pace match up of the race. This is where pace handicapping and Fractional Charting can help.
Unlike other handicapping products, our seasoned handicappers identify the most representative past performance for each horse and then using our exclusive proprietary par-time-by-class standard and sophisticated algorithms our database projects how each horse is expected to run in today's race already taking into account any previous track bias and changes made in class, distance, surface and tracks.
With Fractional Charting you will now be able to accurately visualize how today's heat will unfold, displaying likely frontrunners, and projected early fractions to help you uncover potential speed duals, as well as the swiftest closers and projected final times that can favor strong closers often missed by the rest of the betting public.
Handicappers Who Love Fractional Charting
Fractional Charting comes through again.  I caught 4 superfectas at Santa Anita and 3 at Golden Gate Fields that doesn't include multiple exactas and win and place bets.
J. Wind
(customer since 2009)
It should be a challenge tomorrow at Belmont, hate to tackle the minus 20 Percent hill without your Fractional Charting numbers!  I have been buying the digest since day 1- 1970.  I survived these 60 years of playing and your Digest certainly has helped! Thanks.
T. Freer
(customer since 1970)
Many of us in the executive's offices at Del Mar Thoroughbred Club go "all in" on the Fractional Charting leader in Turf Routes.  It has done well for us.  Thanks!
C. Bahr
(DMTC Track Partner Since 1970)
Easily Uncover Hidden Value and Overlooked Contenders That Can Payout Big.
Easily See the Pace Shape of The Race
Quickly identify which runners might have a pace advantage or should be able to successfully step up in class.
Fractional Charting shows you where each horse is expected to be throughout the entire race.
Only the most recent and representative races of today's conditions are used in the charting.