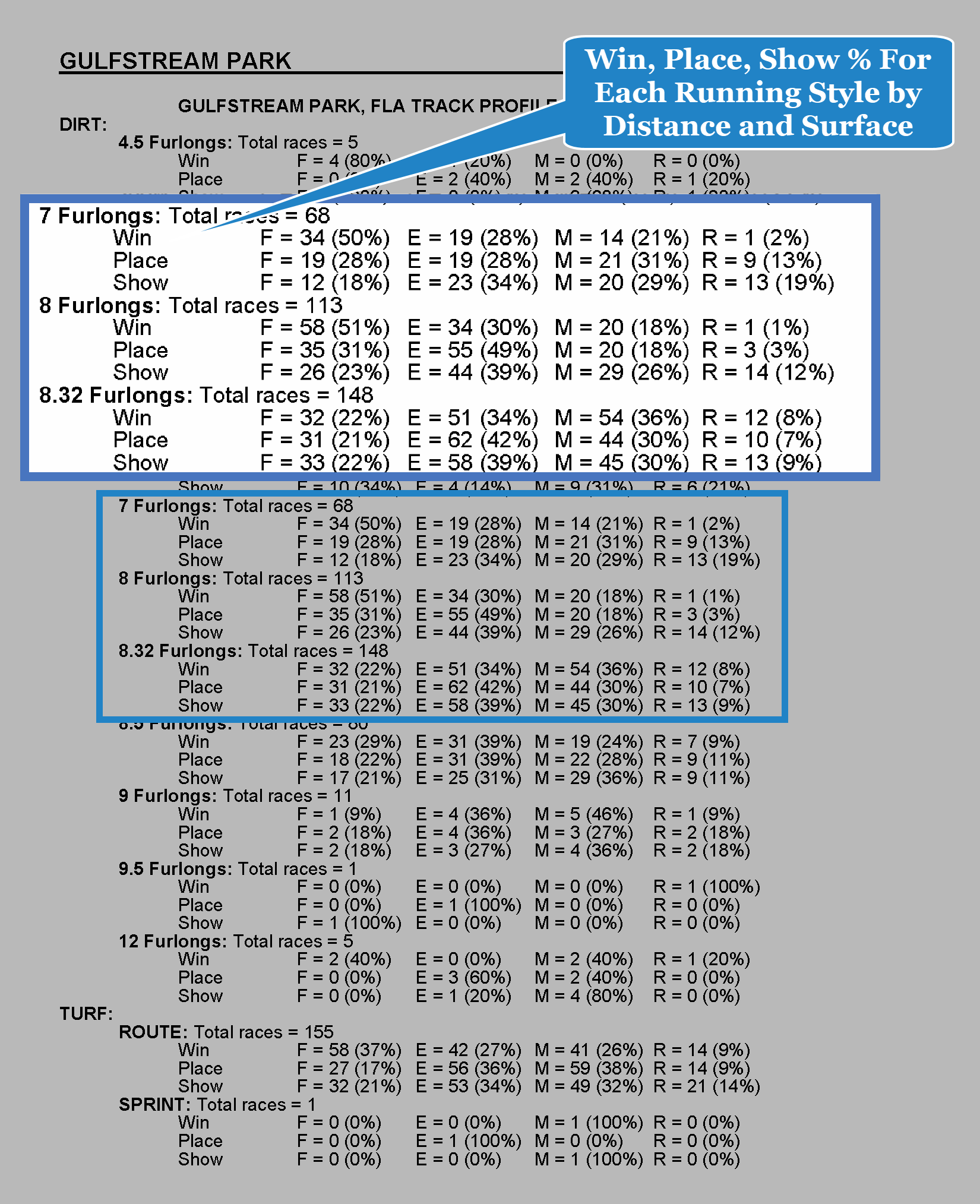 Increase Your Win % by Betting On The Running Styles that Win
Each horse has a running style that produces his or her best effort. Each track, at each distance has a prevailing running style that produces more winner's. Putting these two pieces of the handicapping puzzle together can result in more consistent winning tickets.
Increase Your Win % By Betting Horses That Fit The Conditions
Comprehensive Easy to Use One Page Report
Each Report covers one track with every distance and surface run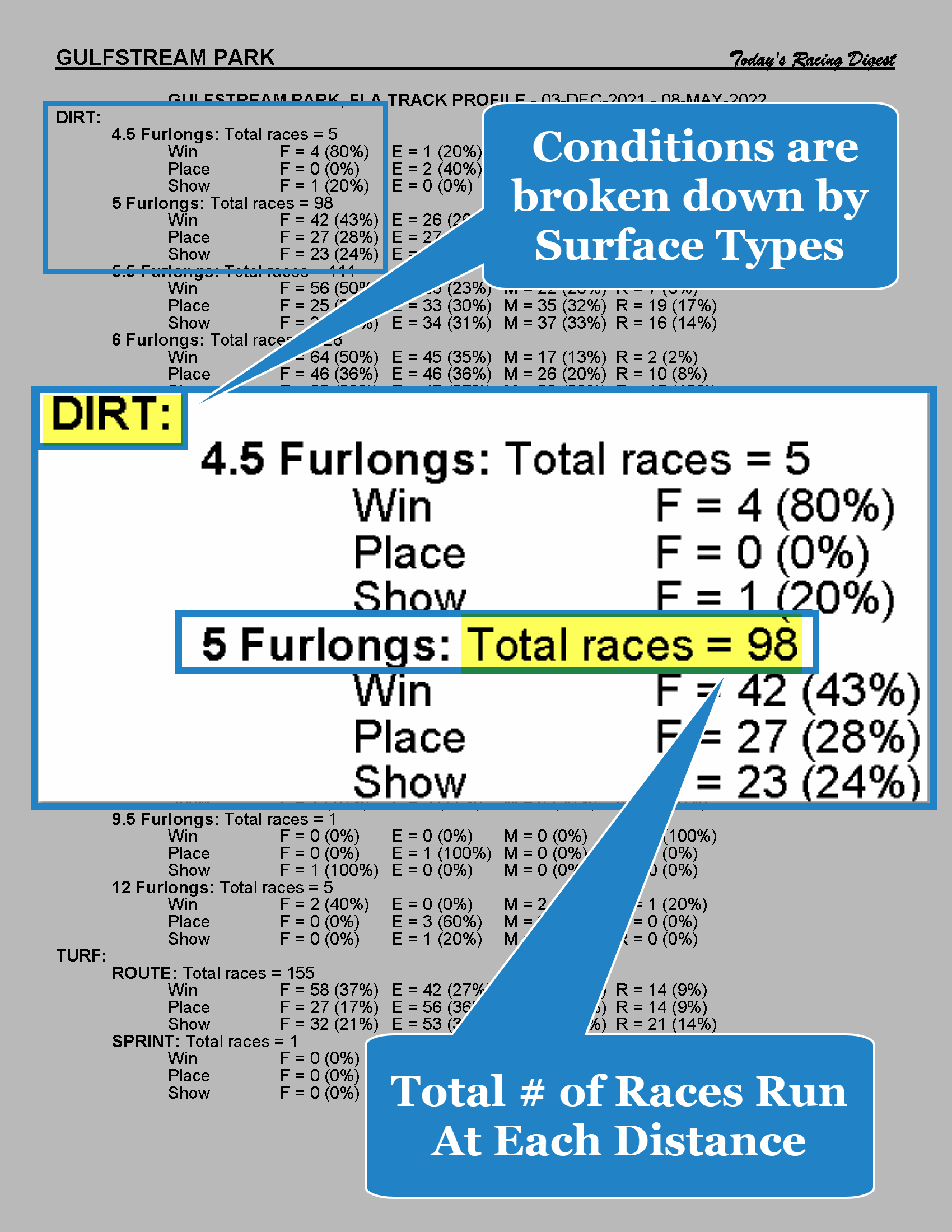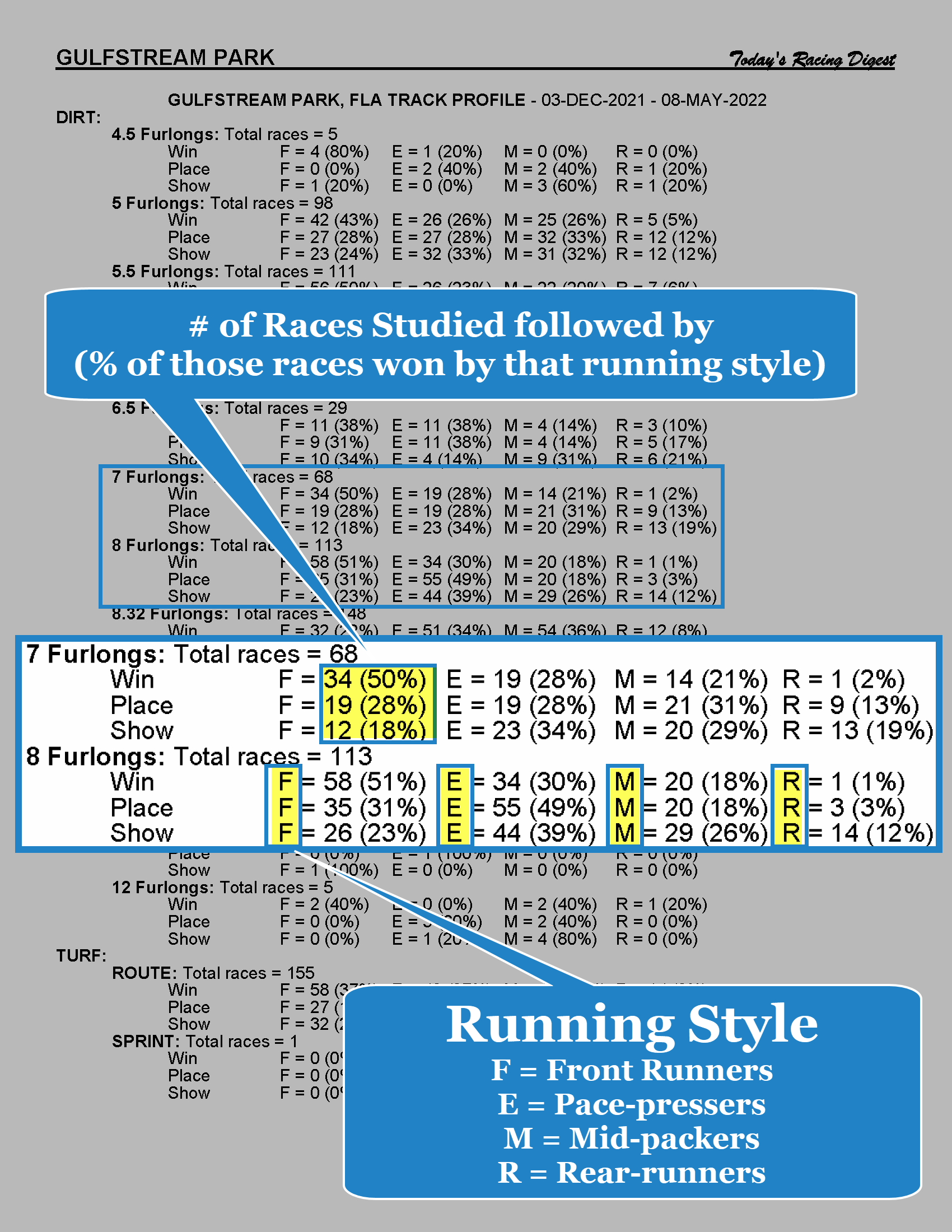 Make More Profitable Betting Decisions
Easily identify false favorites whose running styles don't match the race profile.

Simple to Use for All Levels of Horseplayers
Make quicker betting decisions with the easy to follow format