An Easy To Use Performance Figure Proven To Find Overlays That Can Win
The widespread use of antiquated speed figures has most handicappers struggling to consistently find value on the tote board. Through the power of AI learning we've created the first horse racing figure that has proven to consistently find overlays that can win.
Try Fast Figs For Free
Track
Price
No products are currently available.
How Much Are Bad Handicapping Picks Costing you?
Do you often find that your top horse racing picks come up as the favorites with little chance of making much even if the horse wins the race?  Can we ease your mind a bit?  The truth is, it is really difficult to consistently find horses that have a better chance of winning than their odds suggest.  You're not a bad handicapper and you're not alone.
You just need the right handicapping tools so you can quickly and easily identify which races and horses are good bets and which ones to pass on.
If you spend hours handicapping or simply use your favorite tip sheet Today's Racing Digest's most profitable figure, Fast Figs, will help you improve your win rates and increase your payouts.
Horse Racing + Big Data + Machine Learning
Fast Figs is the first consistently profitable AI horse racing figure engineered specifically for everyday horse players


While Fast Figs is quickly changing the way seasoned Horseplayers handicap a race others are simply referring to them as "lightening in a bottle".  Even Tipsters and Newbies are finding that a simple win, place, or show bet on the highest Fast Fig is paying off resulting in a profitable day at the races.
The level of accuracy that Fast Figs is able to produce would be impossible given the vast amounts of data that is evaluated through the thousands of proprietary algorithms used to generate each Fast Fig. Fast Figs is the culmination of 50+ years of sophisticated figure making and real world handicapping experience combined with huge amounts of data, analyzed and normalized through complex algorithms utilizing a bank of supercomputers to produce one powerful figure that makes you a winner.
Level The Playing Field And Play Like the Pros
Handicappers Who Love Fast Figs
Gotta tell ya, Fast Figs is a main tool that I utilize alongside Method Horse II. Together, I am able to isolate the main contenders in a given race. I'd be a different handicapper without it. Thanks you guys!
R. Williams
(customer since 2009)
"Please pass along my thanks to the Fast Figs crew. Just hit a $73 exacta (5 times) in the 3rd race at Monmouth with the huge favorite on top and a nice 27-1 shot coming in 2nd. By the way, these were the 2 top figs in the race. Great job guys, I will continue to be a loyal customer."
J. La Barge
(Customer since 2013)
"Thank you so much, I am using my figs today on Fair Ground. I am winning !"
C. Platt
(customer since 2019)
Proven Results That You Can Bet On
Route Results
Sprint Results
(Toggle Switch To View Route and Sprint Results)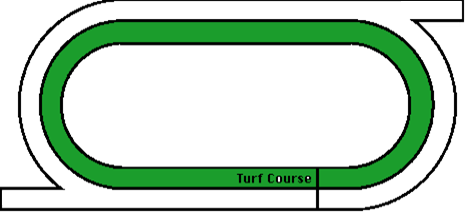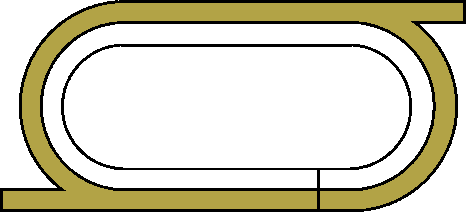 (Results are based on if a win bet was placed on the highest Fast Fig in each of the Turf and Dirt Route Races run from Oct. 2021 - Dec 2021. )
Easy to Use With Or Without Your Favorite Tip Sheet
One Powerful Number Incorporating Speed, Pace, and Strength of Fields
Quickly uncover those horses that not only have the speed but also the experience and ability to compete at today's race class level.
Quickly Find the Top Contenders In Each Race
Learn which horses to single, key or use in the exotics.
Use Fast Figs to Make Your Own Betting Line
Pass On Races With A Heavy "X" Factor.
In 11 and 12-horse fields, pass if there are four 'x' horses among the program entrants. In 9 and 10-horse fields, pass if there are three. In 5, 6, 7, and 8-horse fields, pass with two.
Uncover the Contenders
Determine the contenders by stacking the Fast Figs in order. Include all horses that rate within FIVE points of the top choice OR the top three-rated horses, if they rate within 10 points of high. Remember to give horses with a plus(+) credit for five extra points. For example, a 104+ equates to 109.
Find the Value Horses
List the contenders' Morning Line next to their Fast Fig. Eliminate contenders that have a price that is the same or lower than the number of contenders remaining to this point. For example, if four horses remain after Step Two, the Morning Line odds must be 9/2 or higher.
Create the Betting Line
Multiply the number of remaining contenders by THREE to establish the required odds for an acceptable bet. If one contender meets this requirement, play it to Win/Place. If two meet the requirement, play both to Win.