Get the Biggest Payouts When You Use Live Longshots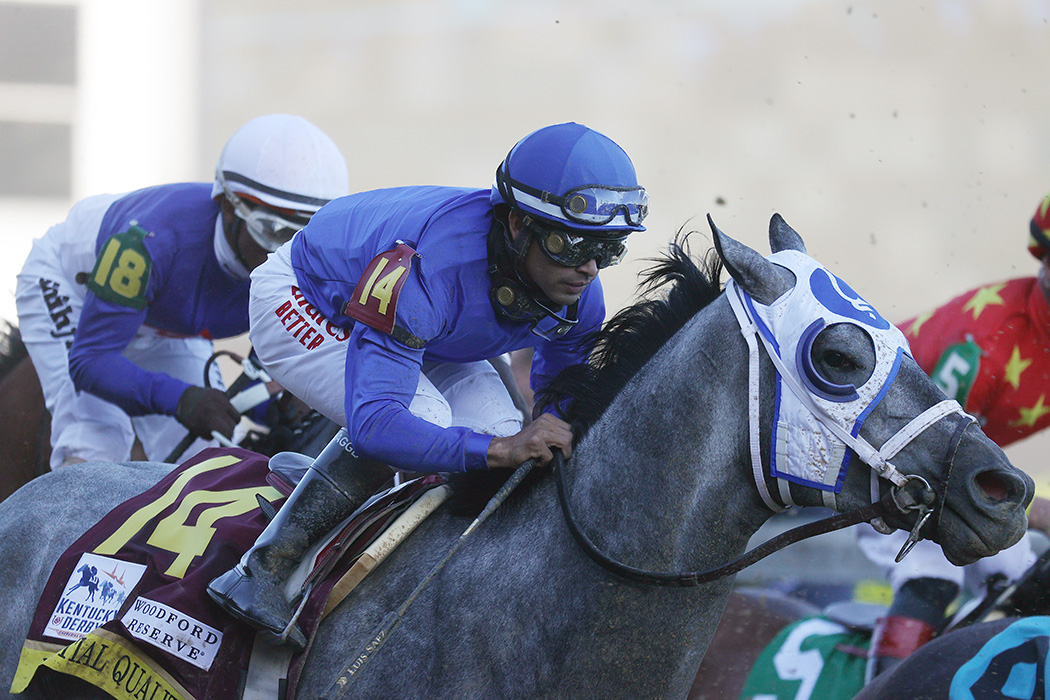 Expert horse racing handicappers know that in order to profit at the track, there is one rule that stands out above all others. You must find and bet on overlays to make a profit. In short, you must only play wagers that will pay a greater return than the risk would justify.
Live Long Shots does this work for you by using Thoroughbred Analytic's proprietary tools we uncover and give you the races with the horses that have a decent shot at winning but also have good odds.
To help guide you as to how strong of a bet each Best Bet is you will also get our proprietary TA Indicator, TA Rank and TA Ratio for every horse running in the race.  These easy to use advance indicators will assist you in making more profitable wagering decisions.
Handicapper's Who Love Live Longshots
"Thank you so very much for your efforts.  What a class outfit!"

Jeff J.
"I have used Thoroughbred Analytics on numerous occasions resulting in a significant ROI."
William S.
The Best "Live Longshots" of the Day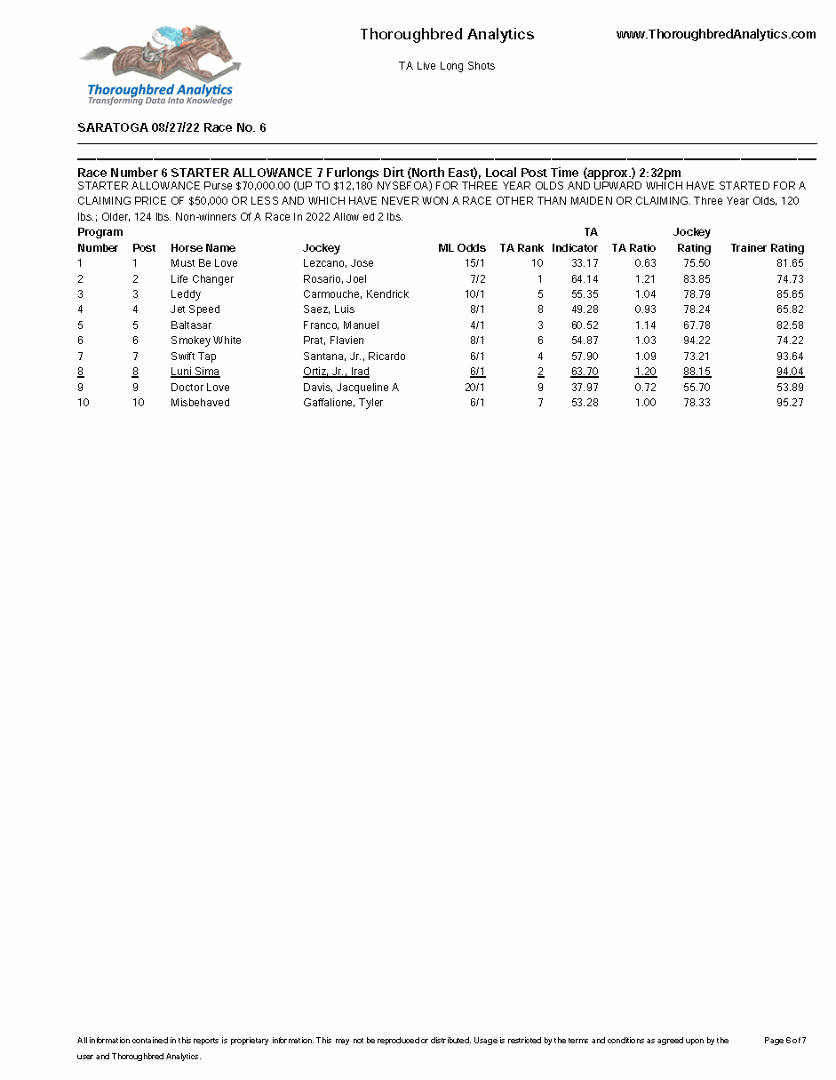 Quickly identify the horses that can beat their odds in today's races across the country
Uncover horses that have good odds and a decent shot at winning

About Thoroughbred Analytics
Thoroughbred Analytics is the industry leading provider of data-driven handicapping reports and horse racing statistics for horse racing enthusiasts and professionals, from the beginner to the most advanced. Our reports are produced individually for each race and every thoroughbred track in North America using detailed data and our advanced proprietary handicapping software.