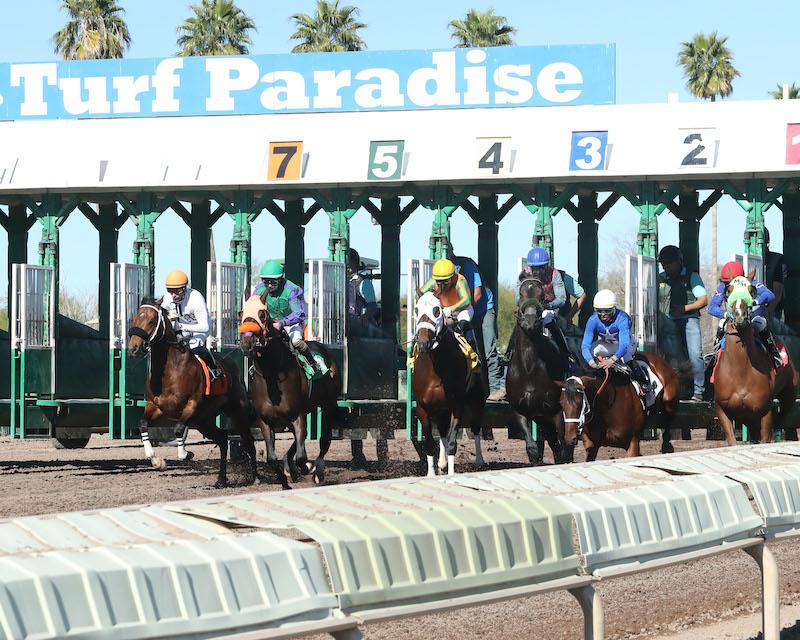 The owners of the Phoenix, Arizona race track announced this past week that they would not be starting their 130 day winter meet in November. The track has been up for sale and is now pending to close on December 17 to a group of developers. This track, which has been in operation since 1956, has always opened their doors on the weekend of the Breeders' Cup and stayed open through Kentucky Derby weekend in May. Now there are even doubts if the track will open in January under new owners.
What they want and need are Historical Horse Racing Machines on site that can help raise purse revenue, as they have for so many other race tracks in the U.S. The problem is that the Native American tribes that operate casinos throughout the state want nothing of that and their strength with the Arizona legislature is extremely strong, maybe even stronger that what takes place in California.
All of this looks pretty dim for the Arizona horsemen and even the Northern California ones, many of whom were thinking of heading to Phoenix this winter with the closing of GGF. Top officials at Turf Paradise state that without help from the state legislature, Arizona racing will cease to exist. Let's hope that they get the needed help. In too many parts of this country, thoroughbred horse racing is fighting an uphill battle just to exist.
By Rod Young (Turfdom) Get Turfdom's Picks, Tips and Best Bets