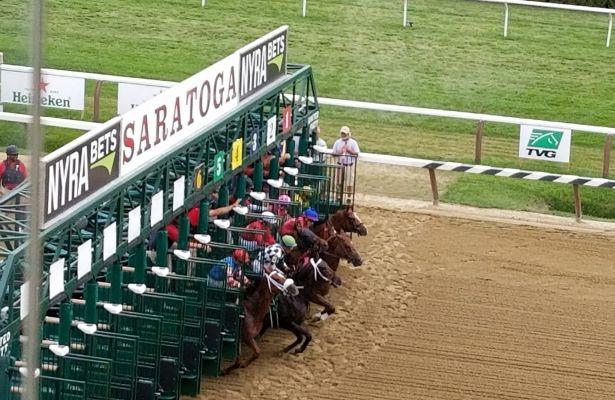 By Jarrod Horak
The Belmont Park spring/summer meet ended earlier today and we are in Saratoga countdown mode. The boutique summer meet starts on July 13 and I posted multiple Saratoga articles at the Digest earlier in the week. I covered jockeys, trainers, and owners to watch, and in this post I will dive into some handicapping angles and post position stats. 
Click here for Saratoga Racing Picks, Tips, and Insider Analysis
Top 3 Saratoga Angles
1 – Early-pressing speed in 9 furlong races on the main track
I have had success in recent years playing speed horses in 1 1/8 miles races on the main track at Saratoga. I have seen many forwardly placed winners breaking from the inside three posts at this distance over the years, but outer posts won more than expected in 2022.  
Closers are able to win their fair share in dirt routes at Belmont Park due to the large circumference of the main track and the wide, sweeping turns. When those horses ship to Saratoga, they frequently take too much win action and are not able to duplicate their Big Sandy form.  
Highly regarded Todd Pletcher maiden Dreamlike competes at a mile and an eighth at Saratoga on Friday, July 14 (race 2). He has tactical speed and should work out a nice forwardly placed trip from post 3. The $975k Gun Runner colt was last seen finishing a close third in the Grade 2 Wood Memorial. He will probably graduate at short odds.
2 – Inner Turf vs. Outer Turf
The Melon Turf (outer turf) is one mile and 98 feet. The inner turf course is 7 furlongs and 304 feet.
In turf sprints on the Mellon, most of the 2022 winners broke from posts 1-6. Post 4 showed the way in turf routes, followed by the inside post. Not many winners from post positions 7-12.
In turf routes on the inner course, almost all the winners broke from post 1-8. The combined record for horses breaking from posts 9-12 was 3-for-103.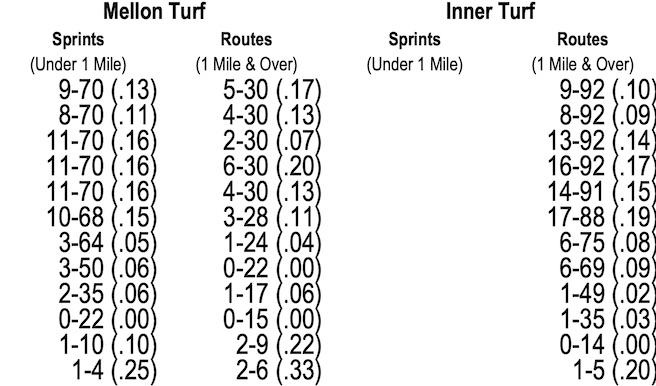 Early-pressing speed is most effective in turf sprints at 5 1/2 furlongs, and inside speed can be especially dangerous.
In recent years, the outer turf has been more kind to speed. We will have to see if that trend continues in 2023.
3 – Dirt sprint speed
Early-pressing speed usually rules in dirt sprints at the Spa. Watch out for speed horses in extended sprints. The seven panel events usually have slower fractions and early runners can get brave if they are able to sneak away from the pack. It is tough to win any dirt sprint from posts 9-12 (4-for-59 in 2022).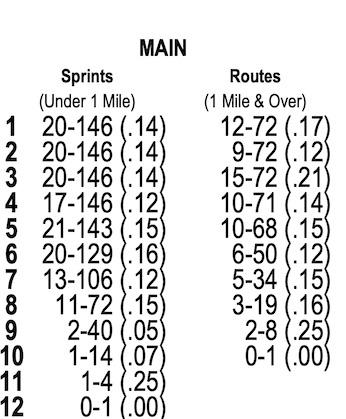 Are you interested in more Saratoga content? Check out the links below:
Saratoga 2023: Owners to Watch
Saratoga 2023: Trainers to watch
Saratoga 2023: Jockeys to watch