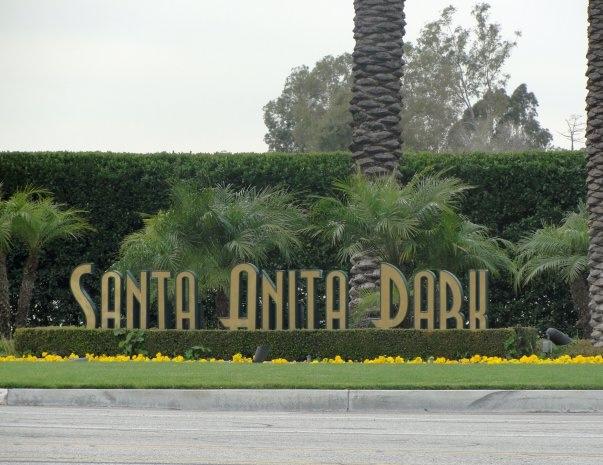 By Jarrod Horak
The BC Saturday international horses should make an impact in at least three turf races and the BC Classic at Santa Anita Park on Nov. 4. I will go through and analyze all of the BC Saturday international horses below.
BC Filly & Mare Turf
Warm Heart (IRE) won her last two starts for Aidan O'Brien. She captured the Group 1 Yorkshire Oaks at 1 1/2 miles on turf on Aug. 24 and took the Prix Vermeille (G1) at that same distance in France on Sept. 10. She won a pair of turf races at this 1 1/4 mile distance earlier this year. 
Win Marilyn (JPN) won the Hong Kong Vase (G1) at 1 1/2 miles on turf late last year. She was below that form in a trio of turf route stakes in Japan this year. 
Inspiral (GB) has to be considered a win contender but I am not sure about the added distance for this one. She captured her last two flat mile turf starts under Frankie Dettori in the Group 1 Jacques Le Marois and Sun Chariot (G1), and she was a multiple Group 1 winner in 2022. She has a ton of class for outstanding conditioner John Gosden. Her conditioner feared an outside post in the BC Mile and that is why she is in this race.   
Lumiere Rock (IRE) is just 2-for-11 but the wins occurred in the Group 3 Staffordstown Stud at one mile and the Group 2 Blandford at 1 1/4 miles. The sophomore filly also placed in four other Group races and is probably worth considering for Joseph O'Brien. 
State Occasion (GB) is probably in a bit too deep. She failed to crack the top three in four overseas races in Group company.  
BC Filly & Mare Sprint
Meikei Yell (JPN) is 7-for-17 on turf with no minor awards, so she wins or is nowhere. She won a Group 3 and a pair of Group 2 turf sprints in Japan last year, but went off the rails last October and has never recovered. This is a tough spot to try a new surface, especially when you are off your game. 
BC Mile
Win Carnelian (JPN) went 3-for-5 last year and started 2023 on the right foot with an 8-1 upset in the Tokyo Shimbun Hai (G2) on Feb. 5. He was below par in his last three starts and seems overmatched. 
Songline (JPN) looks like a player in this spot. She defeated Casa Creed by a neck at 6 1/2 furlongs in Saudi Arabia last year, and was a Group 1 winner at this distance in an 18-horse field at Tokyo (June 2022). She was off form in that same Saudi Arabia turf sprint on Feb. 25 and Casa Creed was 2nd. She returned May 14 and defeated 15 rivals in the Victoria Mile (G1), and won again in the Yasuda Kinen (G1) vs. 17 foes on June 4. She was the even money favorite in the Mainichi Okan (G2) at 1 1/8 miles on turf on Oct. 8 and she missed by a nose. She seems best at this one mile distance.  
Kelina (IRE) won a Group 2 over good ground in France in June, struggled in her next two Group 1 starts, and bounced back with a win in the Prix de la Foret (G1) on soft ground at seven panels at Longchamp on Oct. 1. She beat Sauterne in France in June and that filly won the Group 1 Prix du Moulin de Longchamp on Sept. 3. This sophomore Frankel (GB) filly is classy and sharp but inconsistent. 
BC Turf
Shahyrar (JPN) won the Japanese Derby (G1) at 1 1/2 miles in 2021, and took the top prize in the Sheema Classic (G1) at Meydan in 2022. He lost all five starts since and will try to rediscover sharp form. His other good Group 1 effort at a mile and a half was a runner-up finish in the Japan Cup last year. This is his best distance and he is not out of this if he runs his best race. 
Onesto (IRE) won the Group 1 Grand Prix de Paris at 1 1/2 miles in 2022. It looks as though he has more to give this year. He ran out of ground in his flat mile return in a Group 1 on Aug. 13, and was 7th of 8 in a Group 1 at a mile and a quarter on Sept. 9. Those races served as preps for the Group 1 Arc de Triomphe on Oct. 1 and he was a very good 3rd of 15 on soft ground in that prestigious race. He rates a look if he can act on firm turf. Overseas shippers exiting the Arc have had plenty of success in this race over the years. 
Auguste Rodin (IRE) is 6-for-9 overall for Aidan O'Brien and he is a 4-time Group 1 winner. He beat King of Steel in the Betfred Derby (G1) at Epsom on June 3. He also captured the Irish Derby (G1) and Group 1 Irish Champion, and he figures to be a handful under Ryan Moore. 
Broome (IRE) can run all day and is not even beginning to get warmed up at a mile and a half. He won the Dubai Gold Cup (G2) at two miles in March and placed third in the Yorkshire Cup (G2) at 14 furlongs and was third again in the Group 2 Doncaster Cup at 2 1/4 miles. I do not like him in this mile and a half race. 
Mostahdaf (IRE) is a sharp Frankel (GB) horse for John Gosden. He is 10-for-16 overall and exits back-to-back Group 1 wins in the Prince of Wales and Juddmonte International. He is 0-for-4 with a runner-up finish at a mile and a half. He would be golden if this race was a mile and a quarter. 
King of Steel (KY) is an overseas turf route specialist exiting a Group 1 win in the Champion Stakes under Frankie Dettori at Ascot on Oct. 21. He is back in two weeks and chose the BC Turf over the Classic. He is definitely a bigger threat in this turf race and his rider Dettori captured this event five times. 
BC Classic
Ushba Tesoro (JPN) won his last six starts. He captured the Dubai World Cup in March and tuned up for this with a nice win in Japan at 1 1/8 miles on Sept. 27. He is 3-for-3 at a mile and a quarter and is one of the top BC Saturday international horses. 
BC Turf Sprint
Bradsell (GB) has scratched.
Aesop's Fables (IRE) has not won a race since 8-20-22. He picked up minor awards in 5 of his last 7 starts including back-to-back placings in a Group 3 and a Group 1. Aidan O'Brien's sophomore colt is 0-for-3 at this abbreviated five panel distance. 
Jasper Krone (KY) is a 4-year-old Frosted colt with a pair of 2023 Group 3 turf sprint wins in Japan. I am not completely against him but he does seem to face an uphill climb.