Aqueduct Horse Racing Picks Tips & Insider Analysis
Since 1970, horse racing handicappers have relied on our expert picks, exclusive and insightful data driven reports & insider analysis making it easy to uncover overlooked contenders that can beat their odds.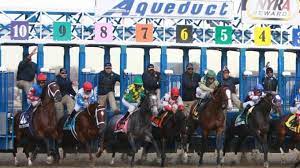 Home to the only triple deadheat in US Stakes racing history when three horses crossed the wire together in the 1944 Carter Handicap.
Racing Schedule: Nov. 4, 2022 - Dec. 31, 2022 | Jan. 1, 2023 -Mar. 26, 2023 | Mar. 30, 2023 - Apr. 30, 2023 | Nov. 2, 2023 - Dec. 31, 2023
Aqueduct Today's Racing Digest Products
Today's Racing Digest gives horse racing handicappers easy to use picks along with a complete 360 degree analysis of how each horse is expected to perform in today's race.  Each edition includes our exclusive race sheets and Fractional Charting pace report, Fast Figs performance numbers, easy to use Quick Picks with betting suggestions, and all of the other insightful reports listed below that will help you easily uncover horses that can beat their odds.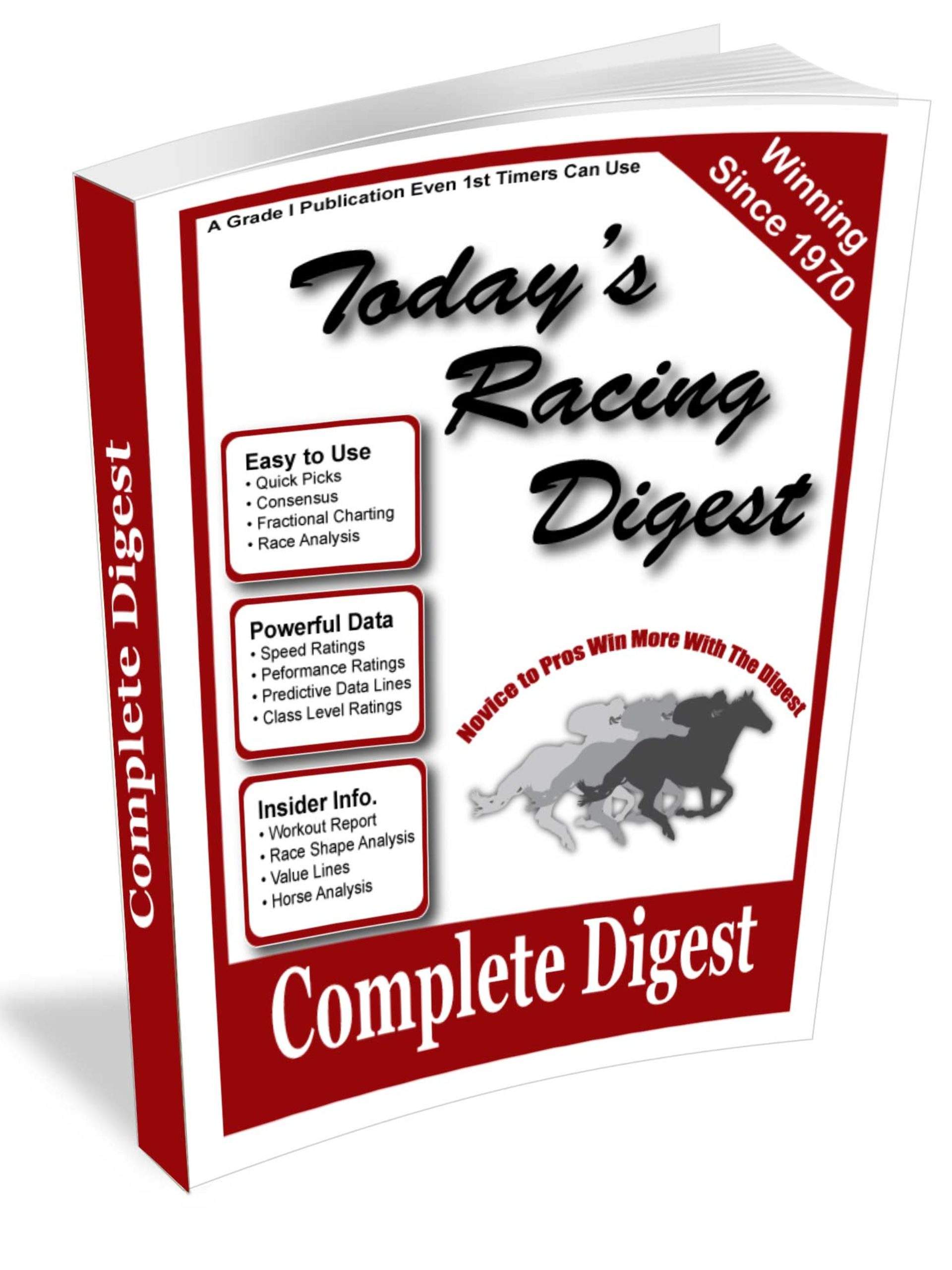 Featured Product
Complete Digest
(Your total cost for Digest-related features will not exceed $10.00

per card.)
Aqueduct Expert Handicapper Picks, Tips & Reports
Expert picks, tips, selections and insider analysis from professional handicappers that have been certified and proven to be the best of the best in consistently uncovering horses that can beat their odds at the tracks they cover.
Aqueduct Thoroughbred Analytics Products
The leading provider of exclusive data-driven handicapping statistical reports and insider analysis along with horse racing picks that consistently uncover horses that can beat their odds.
Product
Track
Description
Price
Wed 27th
Best Bets & Live Long Shots
North-Eastern Tracks
(LEARN MORE)

Best Bets & Live Long Shots

Each day's races are reviewed and using a proven filtering methodology only the highest probability (Best Bet Recommendations) and best value (Live Long Shots) winning races are selected to be included in this package. This ensures that your bankroll is being maximized for the best chance of success and profitability. Each package includes Thoroughbred Analytics Premium Analysis for the best betting opportunities and live long shots across the region.

More Information

$7.50
Live Longshots
North-Eastern Tracks
(LEARN MORE)

Live Longshots

Expertly Play Long Shots That Can Win and Payout Big

An easy to use report that helps you quickly identify only those horses that have a decent shot at winning but also have good odds.

More Information

$5.00
Best Bet Recommendations
North-Eastern Tracks
(LEARN MORE)

Best Bet Recommendations

Quickly Identify The Best Horse Racing Bets of the Day

Save time and maximize your profit potential by focusing your handicapping efforts and bankroll on only the best horse racing bets of the day from across the country.

More Information

$5.00
Aqueduct Insider Handicapping Tips
| Race Date | Race # | Horse | Comments |
| --- | --- | --- | --- |
Belmont at the Big A News Coming Soon
| Aqueduct Horse to Watch | Race Date | Comments |
| --- | --- | --- |
| Tap It Up | April 16, 2023 | Clean Break and Better Placing Can Improve |
| Stormy's in Style | April 16, 2023 | More Favorable Pace Could Help Chances |
| Second and Reed | April 15, 2023 | Stumbled Entering First Term Can Improve in Next Start |
| Necromancer | April 15, 2023 | Likely Ridden Too Aggressively Here |
| Orange Freeze | April 15, 2023 | Trouble Out of Gate On Fast Track and Couldn't Catch Up |
| Hit the Woah | April 14, 2023 | More Patient Ride Can Only Help |
| Ohana Honor | April 13, 2023 | Stuck in Traffic Early Can Improve |
| Wishing On a Star | April 13, 2023 | If Relaxed Could Have More Run |
| Dashing Della | April 13, 2023 | A Better Trip And More Experience Can Help |
| Galatrona | April 8, 2023 | Under Stout Hold Up The Backstretch |
Belmont at the Big A Insider Tips Coming Soon
Product
Description
Price
Thu 28th
Fri 29th
Free Basic Race Sheets
(LEARN MORE)

Free Basic Race Sheets

Break Free from the Frustration of Regular Losses and Short Priced Favorites

Try for Free a selected Today's Racing Digest's exclusive Race Sheet which take your ordinary pp's and supercharge them giving you a new way to look at a race. With our exclusive projected interior and final times, simplified class and performance rating systems, and proven winning handicapping angles you'll find yourself easily uncovering horses that can win at a price .

More Information

FREE