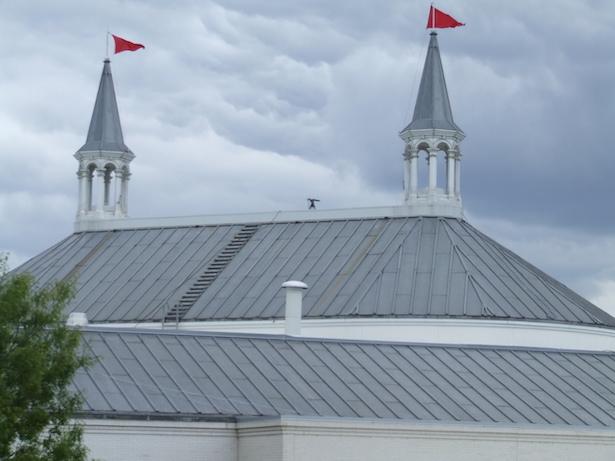 By Jarrod Horak
The road to Kentucky Derby 2024 kicks off the with Grade 3 Iroquois Stakes at Churchill Downs on Saturday, Sept. 16, and Risk It looks like the one to beat in the paper race. I will cover that event in an article and video later this week, and I will also debut my Derby blog in the near future. 
Click here for Churchill Downs Racing Picks, Tips, and Insider Analysis
The big change to the points races is the number of points earned for a runner-up finish. The top five finishers still receive points, but for the races with 10 points to the winner, the runner-up will now receive 5 points. The previous total was 4 points for second. For races with 20 points to the winner, the place finisher will receive 10 points. Here is the updated points scale for all Derby prep races:
10-5-3-2-1 (13 races) – Iroquois, Champagne, Breeders' Futurity, American Pharoah, Street Sense, Kentucky Jockey Club, Remsen, Los Al Futurity, Springboard Mile, Gun Runner, Smarty Jones, Jerome, Sham
20-10-6-4-2 (9 races) – Lecomte, Southwest, Holy Bull, Robert Lewis, Withers, Sam F. Davis, Sunland Derby, John Battaglia Memorial, Lexington
30-15-9-6-3 (1 race) – BC Juvenile
50-25-15-10-5 (6 races) – Risen Star, Rebel, Gotham, San Felipe, Fountain of Youth, Tampa Bay Derby
100-50-25-15-10 (8 races) – Jeff Ruby, LA Derby, UAE Derby, Florida Derby, Arkansas Derby, Wood Memorial, Blue Grass, SA Derby
There are a total of 37 points races on the American road to the Derby, and the Street Sense Stakes is new to the series. It will be run on Oct. 29, 2023 at Churchill Downs. The Sunland Derby has lost some of its luster. It will now award 20 points to the winner. The winner of that race previously received 50 points. The 2024 Kentucky Oaks has the same point distribution as the Derby. 
The European road to the Derby features seven points races, and the Japan road has four races on the docket. One qualifier will emerge from each of those series.
The 2024 Kentucky Derby will be run on Saturday, May 4. 
In other Triple Crown race news, Preakness officials continue to discuss the possibility of moving the second jewel of the Triple Crown to a later date. They are in discussions with NYRA officials about the date change, but New York racing officials do not want to move the Belmont Stakes date. The Preakness 2024 date is expected to be finalized no later than Oct. 31 of this year. We will have to see how all of this drama plays out. 
The 2024-25 Belmont Stakes might be held at Saratoga Race Course due to ongoing construction at Belmont Park. If that happens, the final leg of the Triple Crown will probably be shortened to a mile and a quarter. I mentioned this tidbit in an earlier Saratoga news article. 
I will end this report with a remembrance of a past Triple Crown Series warrior. Point Given, one of my all-time favorite racehorses, died Sept. 11 at Kentucky Horse Park. He was 25. 
On the racetrack, Point Given was 9-for-13 with a trio of runner-up finishes, and he won eight stakes races and banked more than $3.9 million. His lone off the board finish in his career was a 5th of 17 in the 2001 Kentucky Derby. 
The son of Thunder Gulch was my Derby horse and was too close to a fast pace in that race. Two weeks later, he captured the Preakness, my hometown race, and I was in attendance that day. I followed him to Belmont Park and watched him win that race by the length of the stretch. He ended his career with wins in the Haskell and Travers, and the Hall of Famer was Horse of the Year and champion 3-year-old of 2001. As a sire, he was responsible for more than 30 stakes winners. He will be missed.