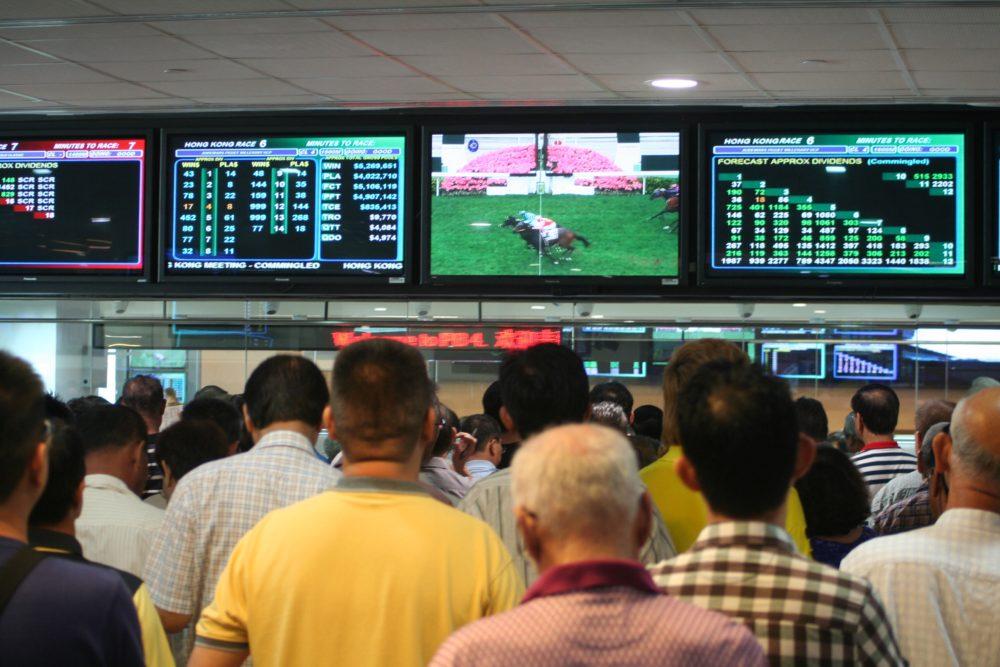 HERE WE GO AGAIN: This situation seemed to be getting better this summer at Del Mar, but it raised its ugly head once again in the 7th race on Friday. Nine went to the post in this race of non winners twice for a claiming tag of $32,000 and my Turfdom's top selection in this race was a five year old mare named Inner Beauty, who drew the rail in this one mile turf affair. In a race pretty much void of early speed it appeared she could make a lonely lead and perhaps wire the field, especially with the rails 24 feet out.
She was a fair price at 7/2 when the horses were loaded into the gates and she got the lead uncontested. She went into the far turn and the odds were still 7/2. Then the odds were taken off the board as they turned into the stretch, and she hung on for the victory, which I imagined would be a $9 mutuel and change. As she came back to the winners circle, the screen showed Inner Beauty at 9/5. The Computer Assisted Wagering group had struck again. It's almost like they get a last look while the race is still in progress.
Josh Rubenstein, who is the President of Del Mar, said that wasn't going to happen this summer at Del Mar, as these groups would be penalized for making late action bets that the everyday player can't make. I noticed over the weekend they don't even flash the odds during the running of the races on the screens, just the horse numbers. They are probably embarrassed at what everyone would see with these drastic odds changes during the running of the race.
Now I understand it's tough to come on too strong with these CAW groups when they are your largest customers and they represent 30% of your handle. But there is another answer to all of this, and its FIXED ODDS WAGERING. Let us players make a wager 10 minutes to post when Inner Beauty is up on the board at 5/1, then we don't have to worry about the late money coming in and making those $9.00 mutuels $5.60. They do it at Monmouth Park and they do it at countless race tracks throughout the United Kingdom and Australia, and it doesn't interfere with their pari-mutuel handle in the least.
Del Mar has always been a leader in doing the right thing for the racing world here in America. Now do something that the everyday players can really embrace, install Fixed Odds Wagering for the wagering public. After all, if 37 states in this country have already installed legal sports wagering, it's just a matter of time before California joins that party. And then those fixed odds wagers that come with football, baseball, basketball, and ice hockey, are going to look a lot better to us players than what happened to Inner Beauty in the 7th at Del Mar last Friday.