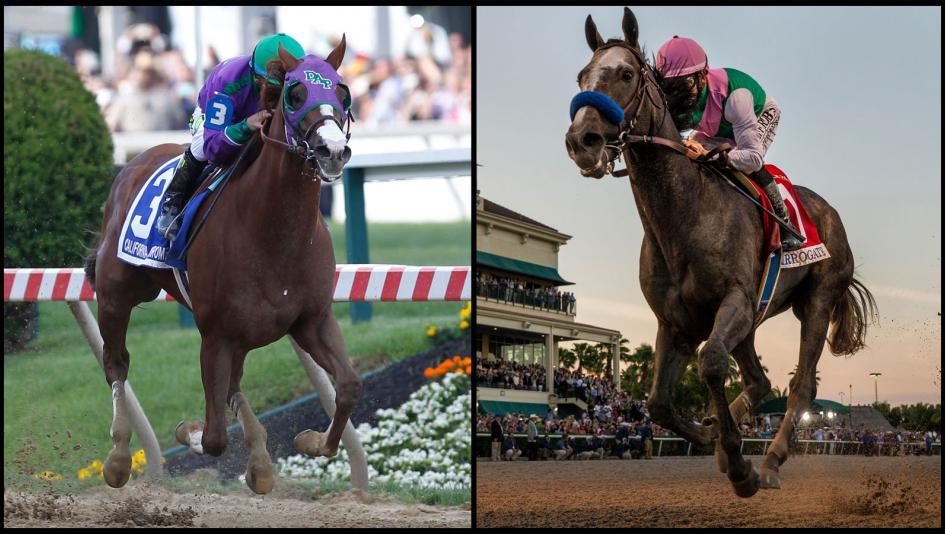 This past week on a rainy Friday morning at Saratoga, they inducted into the Thoroughbred Hall of Fame, the class for 2023, and it had a very strong California flavor for the inductees. Three champion race horses, all who made their home on the Southern California circuit, were unanimous selections in their first year of eligibility.
The very popular California Chrome, the amazing Arrogate, and the gutsy Songbird were the three equine inductees, along with Southern California riders Corey Nakatani and Fernando Toro. Chrome won seven Grade 1 races in his career including the Kentucky Derby, won four Eclipse awards, and collected $14,752,650 in his career, which was a record for earnings when he retired. Not bad for a Cal bred.
Songbird won 13 races from 15 starts, won 11 in a row, 9 of them Grade Ones, and won two Eclipse awards. Mike Smith was her regular rider for trainer Jerry Hollendorfer. Arrogate broke Chrome's record for career earnings at $17,422,600 and won some of the greatest races in the world in his career. Unfortunately he died at age 7 while cutting short a very promising career as a stallion.
Nakatani rode for 20 years and had an amazing career. He had 3909 career victories and among them were 341 stakes victories; that's a bunch. Corey competed against many Hall of Famers in Southern California, i.e. Pincay, Gary Stevens, C.J. McCarron, Eddie Delahoussaye, and often held his own amongst the best of his generation. Toro, who grew up in Santiago, Chile, won 3555 races in his 24 year career and was best known for his ability to win on the turf. "Toro on the Turf" was the cry that rang out of the grandstands of Hollywood Park, Santa Anita, and Del Mar. Toro, who is now 82 years old, couldn't make the trip to Saratoga, but will be honored at Del Mar on August 19 in a special ceremony.
By Rod Young (Turfdom) Get Turfdom's Picks, Tips and Best Bets Here